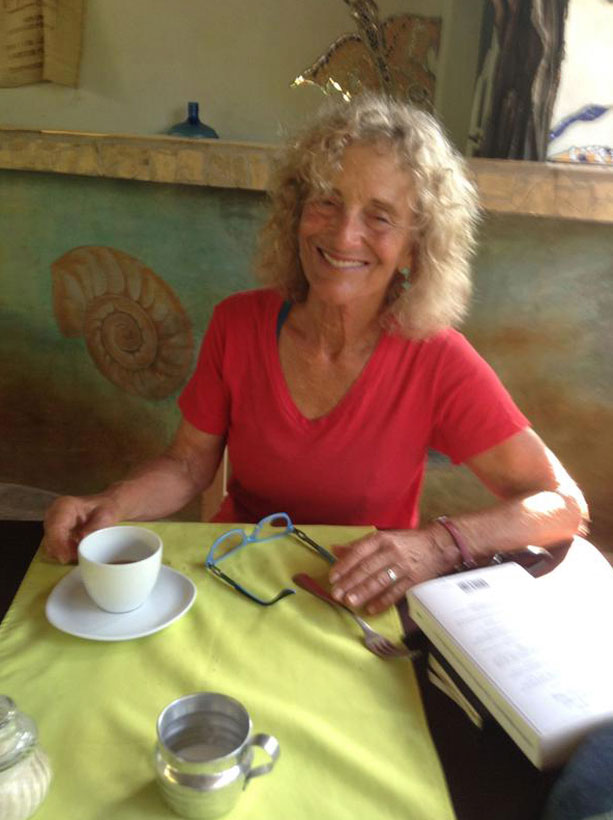 Barbara L. Baer
Barbara grew up in California, got her BA and MA at Stanford University before going to South India to teach, study dance, and have experiences unlike anything in her American life. She taught in Madras (now Chennai) and Tashkent, Uzbekistan, then part of the USSR, which gave her the inspiration and voice for her novella, Grisha the Scrivener. After a decade of encounters and adventures, she returned to the US, taught at Dennison University in Granville, Ohio, worked for newspapers, and wrote fiction and travel pieces.
In India, she'd studied and fallen in love with the culture and classical forms of dance, but in America, her passion for ballet returned. She honed her skills reviewing classical and contemporary dance for newspapers and periodicals in America and France. Back in America, she also wrote political pieces and won a national journalism prize for her reporting on the United Farm Workers. Barbara's fiction and non-fiction has often been reprinted in anthologies and she has spoken on national and regional public radio and on Voice of America about books as diverse as the life of a dissident Russian to a Soviet Jewish pomegranate botanist who led her to her own amateur horticulturalism. She helped create book festivals and started a small press to publish women writers, as well as one man.
Credits include fiction in Redbook, New American Review, Confrontation, New Letters, 34th Parallel and other publications; non-fiction in Orion Magazine, The Nation, The Progressive, Narrative, Saisons de la Danse, The Massachusetts Review, Dance Magazine, Persimmon Tree and more. Her work appears in collections from To Eat with Grace, 100 years of Writing from The Nation, Traveler's Tales, Wreckage of Reason, America's Working Women. Her novella, Grisha the Scrivener, was published in 2011.
Barbara has lived many years in Sonoma County, California, where she writes, edits and teaches through the county jail program, tends a garden and an orchard of pomegranates and olives, and is active in environmental and political causes. She lives with her husband, Michael Morey, also a writer and bricoleur, jack of all trades, who keeps things going.